The Mechanical Workshop
---
Born in the mid-70s, first thanks to the work of the founder Luigi Mignani, and now with the unceasing commitment of his sons Battista and Andrea, Officine Mignani Srl has been able to develop over time by constantly investing in new machinery and equipment, especially for CNC milling operations.
This allowed to constantly expand the production department and offer different precision mechanical processes to customers, third-party operations and finished products with mechanical assembly as well as surface and heat treatments.
This was the launching pad for the company's commercial development: from the supply of milled parts for the textile sector, Officine Mignani Srl has turned their attention to other production sectors and now their customer list includes prestigious companies from the national and international panorama active in the production of various machinery and components (automation components, motorcycle components, components for the aeronautical and furnishing sector, machines for the food sector, machines for the packaging sector, printing machines, domestic appliances…); as well as collaborations with institutions and universities such as the Politecnico di Milano.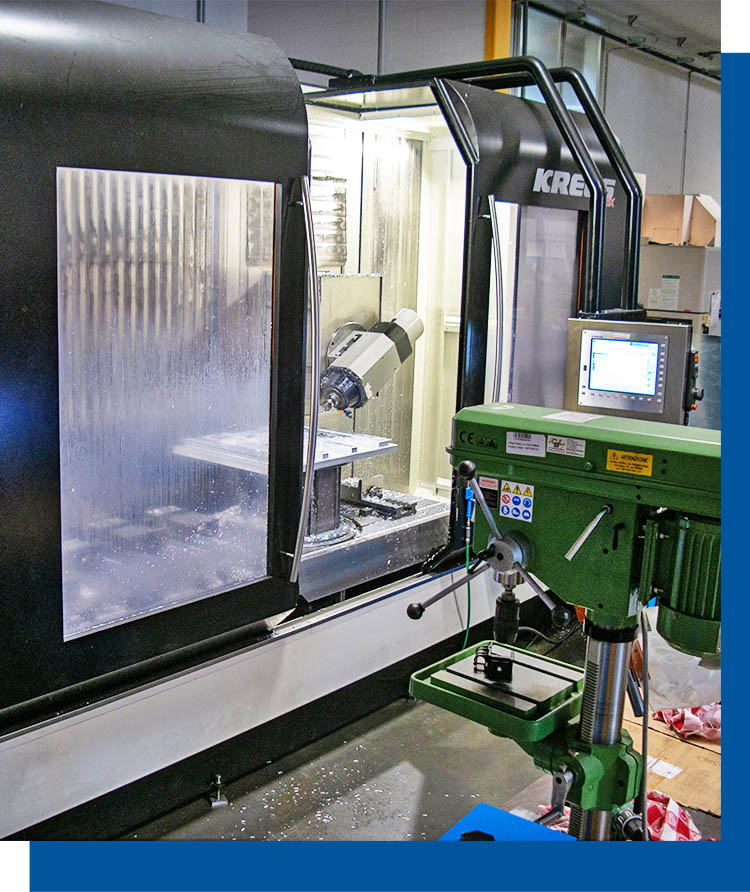 Experience and Reliability
---
The experience gained over the years has also allowed Officine Mignani Srl to present itself on the market not only as contractor, but as a real partner capable of managing all work phases. The technical staff offers its advice during the design and prototyping, while the organized logistics department deals with the procurement of the material and the management of the production process, to ensure the supply of parts that perfectly reflect the customer's requests.
The meticulous precision with which each single piece is made, the attention to CNC milling processes and the mechanical assemblies produced, as well as the rigorous punctuality in deliveries has allowed Officine Mignani Srl to earn the esteem and trust of their customers who commit mechanical processes to the Mignani brothers.